Geneva Cabinet Gallery is your go-to source when you're planning to remodel an existing room or design a new room in your home. From kitchens to bathrooms or virtually any room in your home, Geneva Cabinet Gallery will help you to design your ideal living space within your budget.
Geneva Cabinet Gallery offers a multitude of options, including a variety of manufacturers in cabinetry, cabinet hardware, countertops and appliances that can work with just about any budget. Our product line includes Wood-Mode, Brookhaven, Décor, Ovation, Amenity by Ovation, Superior Cabinets, and Showplace Cabinetry, as well as hardware by Top Knobs, Atlas Hardware, and Hardware Resources, providing a wide range of choices to obtain the look you want for the budget you have. No cabinet is complete without a countertop; Geneva Cabinet Gallery offers a wide array to choose from, and is a Cambria dealer. Our talented design team can also assist in the selection of finishing touches such as decorative hardware, gorgeous backsplashes, and the latest and best values in appliances.
What sets Geneva Cabinet Gallery apart is our experienced team of designers. Lynn Havlicek, Glenda Swanson and Gayle Safford have decades of experience, and make the process of designing any room simple and reassuring. After listening to our clients' wants, needs, expectations and budget requirements, we come up with the perfect balance of style, quality and value for your home.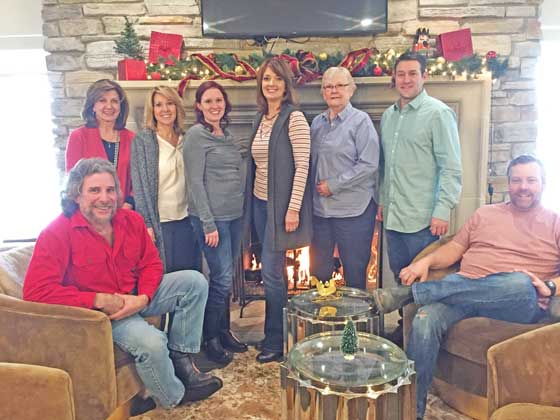 Please browse photos from our gallery for inspiration in designing your next project. We promise to do our best to turn your dreams into reality and go above and beyond your expectations.
Check out the Faceboook feed on our News and Events page for upcoming activities, and be sure to like our Facebook page if you haven't already, so you don't miss the latest happenings at Geneva Cabinet Gallery.
Are you ready to start your dream project? Contact us today to make an appointment with one of our designers, or stop by our showroom and find out just how Geneva Cabinet Gallery can help your dreams come true.